SIRVA BGRS and North American Van Lines Recognised for Hunger Fighting Initiatives
by Daina Mueller
22 September 2022 06:37:00
SIRVA BGRS, formerly SIRVA prior to a summer 2022 merger, and North American Van Lines are proud to have been recognised by Move For Hunger with the Hunger Fighting Champion Award for the second quarter of 2022, given to organisations who go above and beyond in the fight against hunger.
In anticipation of US Veteran's Day 2021, the SIRVA BGRS Diversity, Equity and Inclusion Committee explored ways to best honour our military veterans. Suzie Chapman, VP of Global Account Management became aware of the severity of the hunger and homelessness in the military veteran population across the United States. Military veterans are one group in the USA disproportionately experiencing food insecurity, with US veterans being 7.4% more likely to suffer from food insecurity compared to non-veterans, and 27% of veterans of the wars in Afghanistan and Iraq struggling to provide food for their families. Inspired to take action, Suzie and TJ Henderson, Supply Chain Manager at SIRVA BGRS and 11-year veteran of the Navy, brainstormed how they could help.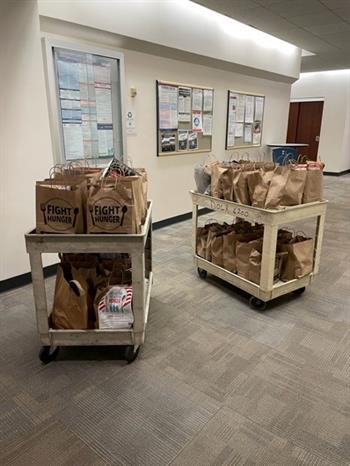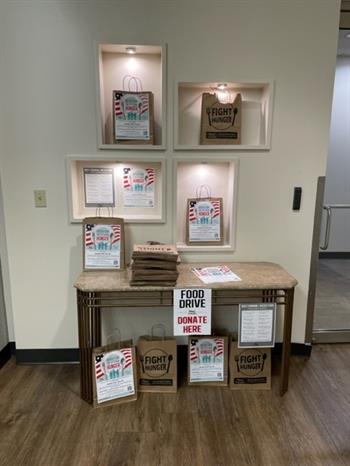 SIRVA BGRS hosted its first annual Operation End Veteran Hunger Food Drive across the United States, which provided nearly 19,000 meals to veterans in need. In total, SIRVA BGRS collected more than 2000 kg of food and raised nearly $6000 to help veteran-focused food banks and soup kitchens fill their shelves.
SIRVA BGRS and Move for Hunger also collaborated with three removal companies in four cities across the country to donate nearly 19,000 meals to veterans in need.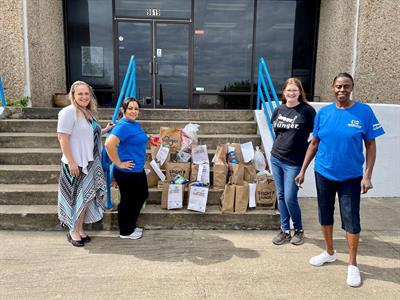 From 18 April to 31 May North American Van Lines and Move For Hunger partnered to host the second annual Great North American Food Drive, collecting 7700 kg of donations and providing over 14,000 meals to food vulnerable communities across the United States. Over the past eleven years, North American Van Lines and its agents have helped transport over 300,000 kgs of food, equalling more than 545,000 meals, to food banks and pantries in the United States and Canada.
Overall, in 2021, SIRVA BGRS, Allied Van Lines, and North American Van Lines combined to donate 190,746 meals to those in need, and since partnering with Move For Hunger, SIRVA BGRS companies have donated nearly five million meals across the USA and Canada.
We are already looking forward to an even bigger and better 2023 Operation End Veteran Hunger drive and continuing to partner with Move For Hunger to eliminate food insecurity