SIRVA's family of companies comprises two of the moving industry's most iconic brands (Allied and northAmerican Van Lines) with a combined 200 years of experience, forming the largest global network of integrated moving solutions, including the do-it-yourself (DIY) moving and storage market.

Integrated Relocation Services

SIRVA is the industry's only globally-integrated relocation and moving provider. Having a portfolio of owned Brands (SIRVA; Allied; northAmerican; Team Relocations; Allied International; northAmerican International; Global Van Lines; JDC International; Alliance Relocation Services, Inc.; & SMARTBOX) in 177 countries means we are fully aware of where our resources are at all times around the world. This allows us to prioritise and manage those resources with superior control, matching the right provider to each client, based on their unique needs and geographic locations.

This is particularly helpful during peak moving season, when supplier resources are in high demand and availability is limited. SIRVA is able to "set aside" capacity for our corporate customers, even during the busiest of times.

Unmatched Global Network
Our owned moving network spans the globe with internationally recognised moving brands (Allied Van Lines and northAmerican®) that have been moving people around the world for generations. We have the ability to resource a move anywhere you need to assign one of your employees. Our network assures unparalleled control of service delivery, ensuring a seamless move.
Single Source Provider
SIRVA provides end-to-end management of household goods moving as one integrated part of the larger relocation. Relocating and moving are complex processes, in which each milestone is dependent on the successful implementation of the milestones that come before. Our moving experts will guide you and your employees throughout the process, proactively troubleshooting before problems occur and acting as a single point of contact and accountability, spanning all transport service providers, policy approvals, timetables, etc.
Do It Yourself (DIY) Moving
Introducing SMARTBOX, SIRVA's solution specifically designed for small shipments or budget-conscious employees who have been given a lump sum. SMARTBOX provides our clients with an alternative move solution that provides them with the flexibility they need to suit all policy types and benefits. SMARTBOX delivers lift-van type containers to the employee's home so they can pack and load at their own pace and convenience. These containers are ready for temperature-controlled storage or delivery.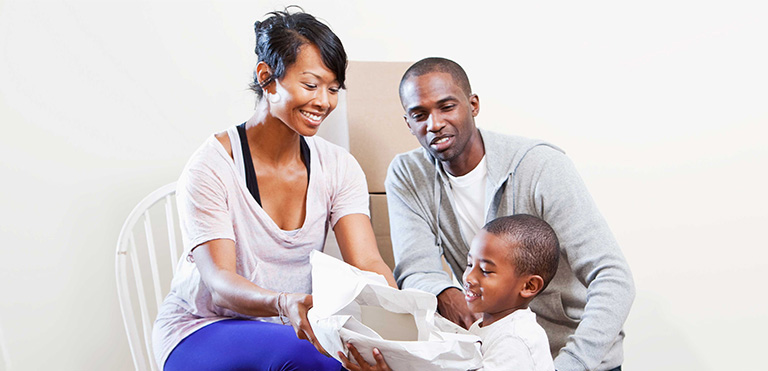 Group Move Management
SIRVA's core value proposition of integrated relocation and moving makes us well suited to support your group moves. Whether for divestiture or moving headquarters, moving 20 people or 600 families, SIRVA will ensure both a smooth and cost-effective group move. Services may include:
Dedicated household goods capacity
Planning, budgeting & project management
Talent retention strategies
Tax planning
Single point of contact
Useful Resources