Harnessing Employee Mobility to Enhance Understanding and Practice of DEI
Harnessing Employee Mobility to Enhance Understanding and Practice of DEI
Published: 01 March 2023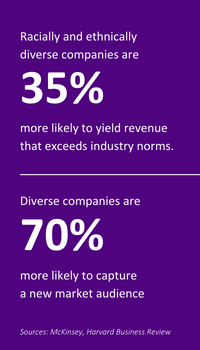 Mobility can be a valuable tool to enhance your employees' growth, support existing diversity initiatives in your mobile population, and encourage more diverse employees to accept relocation opportunities.
To this end, it is vital for the Mobility function to focus on providing opportunities to a more representative population in support of broader organisational diversity, equity and inclusion (DEI) objectives.
To provide a framework of approaches and actions towards a more diverse, inclusive and equitable mobile workforce SIRVA BGRS, in partnership with RW3 CultureWizard, developed a paper: Harnessing Employee Mobility to Enhance Understanding and Practice of Diversity, Equity and Inclusion.
Mobility has the unique potential for an organisation to actively develop DEI skills both in its employee population, and amongst its leadership.
The paper includes:
Tips for how to develop diversity awareness and inclusive mindsets in mobile employees
Benefits of targeted global inclusion training for your mobile employees
RW3 CultureWizard's Intercultural Model: 8 Dimensions of Culture©
A five-phase roadmap for DEI in talent mobility
An example of what a 'gold standard' inclusive assignment might look like
Watch Our Webinar On-Demand: Mobility is Diversity.
For more about this topic watch a replay of our webinar, Mobility is Diversity,where the paper authors and corporate leaders from FM Global discuss mobility as a strategic enabler of DEI goals and a targeted developmental tool for current and future leaders. The webinar explores how to:
Create inclusive practices and policies for diverse employee needs
Harness relocation experience as a catalyst to develop an inclusive mindset in mobile employees
Encourage and support diverse employee groups to use relocation opportunities as developmental pathways
If you have any question on this paper or would like additional support in developing organisation-wide cultures of inclusion, please reach out to your SIRVA BGRS representative or email us at concierge@sirva.com.