Global Workforce Remobilisation During COVID-19
Global Workforce Remobilisation During COVID-19
Published: 09 July 2020
The COVID-19 pandemic has created unprecedented challenges for businesses when it comes to global mobility – and because scenarios evolve daily from location to location, mobility teams are faced with a heightened challenge to stay current. Organisations and their mobile employee populations are as varied as global conditions, so mobility professionals face the daunting task of managing countless combinations of scenarios and requirements. With all of this in mind, and as countries ease restrictions and lift (or re-impose) travel bans at different rates, it will be crucial for HR and global mobility teams to review their programmes and gather reliable metrics, so they can offer valuable partnership and guidance regarding the steps that should be taken for each location, how those steps will be managed, and how a successful remobilisation will be measured, if not already defined.
SIRVA recently published a Playbook for Mobility Management During Crises and Disasters, intended to help mobility leaders and teams minimise the impact of a crisis or disaster on organisations and employees, and to assist with their planning to remobilise employees. The information below highlights some of the information included in the playbook, along with additional information that mobility professionals will find helpful. For country-specific information on such topics as household goods shipment considerations, visa and immigration updates, business travel restrictions, and more, please see our Reopening Matrix, which aggregates up-to-date mobility-related information for over 40 countries.
OPTIONS FOR REMOBILISING EXPAT POPULATIONS
Throughout the pandemic, it's wise to be prepared for changing conditions by staying in close contact with impacted mobile employees and preparing contingency plans for a variety of possible scenarios. Decisions regarding remobilisation are generally made by the business and/or the employee, depending on their preferences and needs. These relocations or repatriations will either:
Proceed as planned
Proceed with modifications (e.g., the employee will relocate to the host/destination location, but the family will remain in the home/origin location)
Substitute with another move type to accomplish the business need (LTA vs STA) in light of new scenarios
Terminate/cancel For some employees and organisations, these decisions will be made on a case-by-case basis or on factors specific to the host/destination locations in question.
9 KEY CONSIDERATIONS BEFORE MAKING REMOBILISATION DECISIONS
Remobilisation responses and strategies will vary based on the status of several categories, as outlined below:
1. Employee Support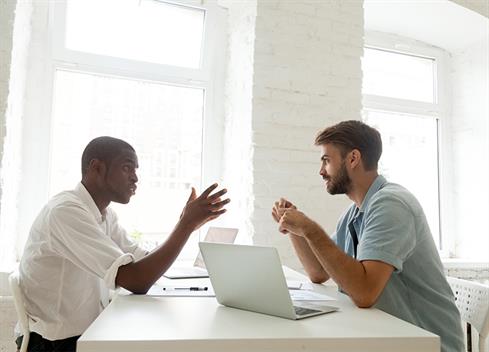 How safe are impacted employees in their current/destination location?
What additional support is needed?
What is the impact of the support provided?
2. Mobility Programme, Policy, and Scope
Has the mobility programme been audited, benchmarked, and reviewed? Has anything changed? If so, how does (or should) this affect relocation types and the support offered to employees?
Have the needs of the business caused a shift in priorities? (e.g., reducing staffing levels, company travel bans, cost-saving requirements)
3. Immigration Implications
Have visa expiration and employee location data been updated?
Have work permit/visa statuses changed for any employees? (e.g., extensions, expirations, restrictions)
Have travel restrictions (or similar) impacted work permit and visa status?
Has the immigration process changed? (e.g., appointments, right-to-work checks)
Are there options to fast-track business-critical visa applications?
Are any restrictions affecting hiring decisions? (e.g., travel limitations, visa restrictions, or favouring local hires)
To prioritise applications, company stakeholders should map out the visas that are impacted, understand associated timelines, and be aware of any workarounds that are available.
4. Relocation Services
Have mobility policies and/or processes changed? If so, have the changes been communicated to impacted employees and stakeholders? Will the changes impact the employee's decision to proceed with the relocation?
Are company policies and processes flexible/agile if the crisis or disaster should re-escalate?
How will exceptions be managed?
Employees who have not completed their relocations may require varying degrees of care and attention during a crisis or disaster, based on where they fall within the relocation timeline and process.
5. Cost Projections
Do any changes to policies warrant adjustments to cost projection templates and/or approved budgets?
How will delays, restrictions, and quarantines impact relocation costs and start dates?
Does the organisation anticipate surcharges, availability shortages, and any cost increases that will be incurred due to the time of bookings? (e.g., hotels, flights, car rentals)
Have costs associated with sanitising requirements and/or provisions for medical/health supplies been considered?
What, if any, fees apply for visa and work permit renewals or resubmissions?
Have stakeholders reviewed the mobility pipeline to prioritise business-critical relocations?
Have opportunities been identified to increase efficiency? (e.g., automation or digitisation of processes)
Have considerations been made to manage mobility costs with minimal to no impact on employee experience?
6. Mobility Issues and Delays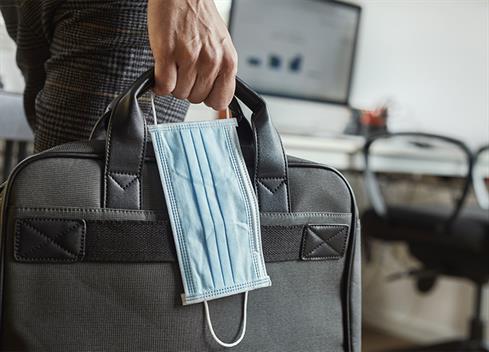 It's important for mobility teams to understand where issues or challenges may impact the deployment of resources, the employee experience, and mobility costs.
How much of the process has been, or can be completed to facilitate remobilisation? Areas to examine include sourcing and recruiting talent, vetting talent, package design, reviewing cost projections, approving moves, initial immigration and tax authorisations, and reviewing mobility timelines.
What travel restrictions are in place and will this affect the decision of when (and if) to remobilise? (e.g., mandatory quarantine periods upon arrival)
What impact will mobility partner delays have on timelines and service delivery? (e.g., HHG, immigration, local registration, school enrolment)
Are there changes to the service delivery approach regarding services such as destination-specific area tours, school tours, settling in, etc.?
Does the process and timeline account for reapprovals of relocation support packages?
Mobility teams can minimise the impact of issues and delays through proactive communications that set realistic expectations with both the business and the employee. Mobility can also play a role in supporting the organisation (and mobility partners) in prioritising critical relocations.
7. Insurance and healthcare
How has COVID-19 affected insurance coverage for employees? What does the plan cover and what does it exclude? Is there a cost impact?
Are employees aware of the coverage that is available to them and do they fully understand its scope?
8. Technology and Employee experience
Will process automation create capacity for mobility stakeholders and partners?

Can processes be digitised?
After executing the communications plan with impacted employees during and after the crisis or disaster, have areas for improvement been identified?
Is there technology that can be leveraged to enhance the employee experience?
Are there cost-neutral or minimisation options to enhance the employee experience? (e.g., leveraging relationships with mobility partners to obtain information that may be helpful to them)
During this time, it's important to focus on the employee experience, not only to facilitate a successful remobilisation, but also to make the employee feel valued and to enhance the employee value proposition (EVP), which boosts the competitiveness of the business and its relocation offering.
9. Data collection
What data has the company collected? Consider:
Employees that have been deployed (who, where, when, and at what stage they are currently in)
Intended duration of the relocation
Deployment driver (to gain professional development, achieve company growth, address an urgent global need, etc.)
Any barriers to deployment that the employee perceives/perceived (uprooting the accompanying family, availability of medical care, etc.)
Historical data should also be considered, including the retention rate for employees following the end of their relocation terms.
ENSURE YOUR PROGRAMME IS FIT FOR REMOBILISATION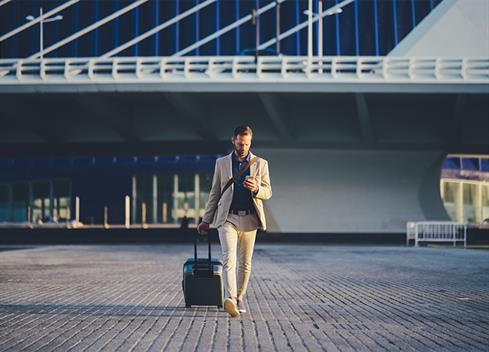 Once decisions have been made regarding remobilisation, it will be important to examine the mobility policies and processes that will be used to execute the strategy.
Strategy/Prioritisation
Set clear processes for qualifying/clearing impacted employees to travel to their origin or destination locations.
Assess location challenges with the help of mobility partners.
Set a process for authorising remobilisations and the re-engagement of any suspended services, such as allowances, relocation services, etc.
Prepare for Potential Delays due to Backlogs
Activities and volumes may be impacted as mobility partners address in-process work that had been suspended along with the influx of new initiations and requests.
Adapt the Exception Process
Ensure that the company's exception process is streamlined and clearly documented.
Ensure that stakeholders can make quick decisions.
An example of the above might include loosening travel pre-booking timeline requirements and/or fare amount limits, which would allow for the faster deployment of individuals.
HOW WILL REMOBILISATION SUCCESS BE MEASURED?
Definitions of a successful remobilisation will vary from company to company. For example, one organisation might gauge success by the number of relocations that are remobilised. Another company may define success by a decrease in the number of mobile employees, with costs that were aligned to a newly configured budget and an increased retention of talent following the relocation. Regardless of how each company defines success, having current information and data to guide the most effective steps toward remobilisation – and then measuring success against that definition will be critical.
For a more in-depth, strategic approach to remobilisation during any crisis scenario, refer to SIRVA's Remobilisation Playbook or contact us, at GlobalAdvisoryServices@sirva.com.
For more information please see SIRVA's Blog Disclaimer.