European, Middle Eastern & African Footprint
European Reach
Across Europe, SIRVA maintains 136 locations with 23 service centres across Belgium, the Czech Republic, Denmark, France, Germany, Luxembourg, the Netherlands, Norway, Poland, Switzerland and the UK. What sets SIRVA apart in this region is the wealth of experience within our teams: regional leaders with expansive knowledge of the moving and relocation industry and in-house consultants with exceptional local knowledge. With 223 employees and over 100 agents in Europe, SIRVA helps guide companies and their employees through each step of the relocation process, making sure they understand each regional nuance.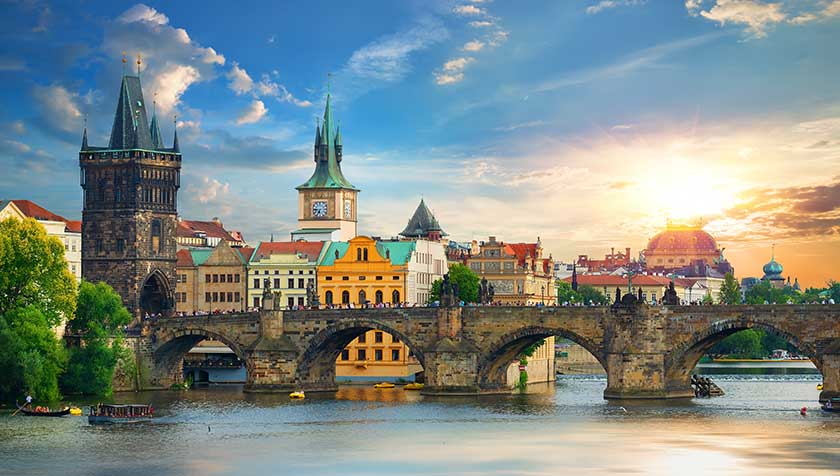 Middle Eastern & African Reach
SIRVA maintains 112 locations in the Middle East and Africa, including owned offices in the central city of Dubai. We bring more than 22 years of experience to the direct delivery of key services such as household goods, visa and immigration, and destination services, ensuring that you and your employees are well-prepared to work and live in these locations. SIRVA additionally maintains 109 agent locations throughout the Middle East and Africa. This not only allows us to easily expand our direct support into regions that are critical to you, it allows us to have the local insights and resources to help you and your teams understand the distinct nuances of these locations.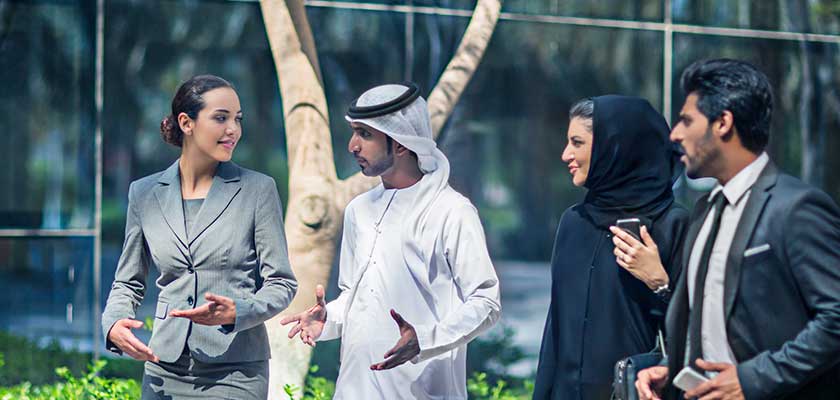 Services in Europe, Middle East, and Africa
Our comprehensive set of offerings means we can deliver the most innovative, timely, and direct services in the areas of visa and immigration, household goods moving, relocation destination services, housing/home search and school search. We can help you overcome challenges such as cost control and compliance, and deliver specialized services such as expense management and tailored group or commercial moves. Our team is experienced in policy benchmarking and design, so we can help you to review or design your mobility policy to meet your organization's objectives and talent management strategy whilst keeping you compliant across borders and helping you to lead the way in emerging markets. Our world-class offerings within this region and extensive global footprint has attracted local and multinational clients from a wide range of industries including oil and gas to financial services.
European, Middle Eastern, and African Region Locations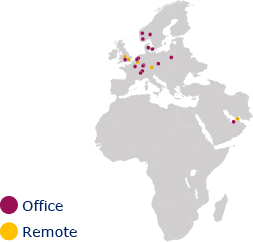 Abu Dhabi
405 Arab Tower
Hamdan Street
Abu Dhabi
United Arab Emirates
T. +971 4 818 0400

Amsterdam
Polarisavenue 151
2132 JJ Hoofddorp
The Netherlands
T. +31 20 7900 200


Aarhus
Graham Bells Vej 23
DK-8200 Arhus N
Denmark
T. +45 3686 0000


Bergen
Sandbrekketoppen 36
Nesttun N-5853
Bergen
Norway
T. +47 55 92 52 80



Birmingham
One Victoria Square
Birmingham
West Midlands
B1 1BD
United Kingdom
T. +44 121 329 5050



Brussels
Vilvoordsesteenweg 140
B-1120 Neder-Over-Heembeek
Belgium
T. +32 2 253 25 50


Copenhagen
Kanalholmen 31-33
DK-2650 Hvidovre
Denmark
T. +45 3686 0000


Esch-sur-Alzette
32, Rue Jos Kieffer
Esch-sur-Alzette
Luxembourg
T. +352 44 22 52
Geneva
Avenue des Morgines 12
1213 Petit-Lancy
Switzerland
T. +41 22 593 58 80

London
Queen Anne Street
London
United Kingdom
W1G 8HN
+44 20 8784 0100
Munich
Munich
Germany
T. +49 (0) 89 993 001 090
Oslo
Ankerveien 209
1359 Eiksmarka
Norway
T. +47 67 16 16 16
Paris
1 Rue du 1er Mai
CS 10147
92752 Nanterre Cedex
France
T. +33 1 71 11 30 00
Prague
Corso IIA
Křižíkova 148/34
186 00 Prague 8
Czech Republic
T. +420 234 713 620

Romanel-sur-Morges
Z.I. Moulin-du-Choc B
1122 Romanel-sur-Morges
Switzerland


Rotterdam
Sevillaweg 20
3047 AL Rotterdam
P.O. Box 6033
3002 AA Rotterdam
T. +31 10 245 1444


Stavanger
Fabrikkveien 23
N-4033
Forus
Stavanger
Norway
T. +47 51 44 39 00



Strassen
112, Rue du Kiem
Strassen
Luxembourg


Swindon
Mulberry House, Kembrey Park
Swindon, Wiltshire SN2 8UY
United Kingdom
T. +44 1793 60 65 00


Warsaw
ul.Kamionkowska 51
03-812 Warszawa
Poland
T. +41 22 534 90 55

Useful Resources