Is Your Core/Flex Mobility Program Too Flexible or Not Flexible Enough? (Part 3 of 4)
Is Your Core/Flex Mobility Program Too Flexible or Not Flexible Enough? (Part 3 of 4)
Published: Thursday, August 13, 2020
In our last blog post, we discussed how core/flex mobility programs can help companies find a balance between control and flexibility – and remove barriers to relocation by addressing the individual needs of relocating employees. This is only true, however, when they're designed and administered properly. Below, we'll discuss how to know if your company's mobility plan is too flexible or not flexible enough. Finding the right balance between control and flexibility will be key to designing and implementing a successful core/flex mobility plan.
Conducting an Efficiency Check
There are many ways to structure a core/flex program. As one example, its components can exist on a spectrum: On the low end of that spectrum, a company might offer components representing the bare minimum of what a person might need to relocate, with varying levels of support offered depending on each employee's level or tier. On the high end, an employee might receive a more robust program that includes enhanced benefits and motivators designed to encourage the employee's acceptance of a pivotal position. Another structural example would include a more traditional definition of core flex, in which core benefits are applied to all employees and flex benefits can differ depending on each employee's needs. Typically, these flex benefits would be offered within company-dictated parameters. For example, employees may be told to choose a limited number of services from a larger list based on their needs, or they may be given a budget and directed to choose from a list of services, each with a corresponding dollar or points value.
Regardless of the approach companies take, it's important to assess whether their programs are working as they were intended to – whether their programs are too flexible or not flexible enough.
Signs That Your Program May Not be Flexible Enough:
Program Exceptions: Mobility managers feel a need to add or remove benefits to an existing program or employee feedback consistently shows that they need more support.
Poor Customer Experience: A significant number of employees indicate that they're not receiving enough support or that the support they're receiving isn't meeting their needs.
Internal Customer Complaints: Business stakeholders outside of the HR/mobility department express confusion or frustration regarding the program's design, or state that it's not meeting their needs.
Failed Relocations:Early terminations, failure to accomplish relocation/assignment goals, and/or loss of talent occur because the type or level of support provided was insufficient.
Overspend: Exceptions have caused overspend, and not just in terms of tangible/hard costs. The administrative/soft costs associated with addressing exceptions and troubleshooting have caused a significant burden on your company's resources.
Feedback from Recruiters and Managers: Your mobility brand has become a deterrent to prospective employees, according to recruiters and managers who say they're unable to attract the right talent or get strong candidates engaged.
Signs That Your Program May be Too Flexible:
Confusion: The mobility manager is unclear as to how the flex side of the program should be administered, how to determine what benefits to provide, and/or how to determine the level of support that should be provided.
Inequity: There seems to be a discrepancy, disparity, or degree of imbalance regarding the benefits that are provided.
Poor Employee Experiences: Feedback demonstrates that employees are discouraged or disappointed in the relocation. This can happen when employees are unsure as to how to manage the flexibility that they were given, uncertain about how to allocate funds or procure services, and unaware of how to manage timelines effectively, thereby spending too much time facilitating the move as opposed to arriving and working at their new positions.
Administrative spend:Administrative spend is high and a significant amount of time is being spent on creating packages and assisting managers and employees.
Branding Issues: Employee and internal customer feedback indicates negative feedback regarding your mobility program, thus negatively impacting your brand and organization.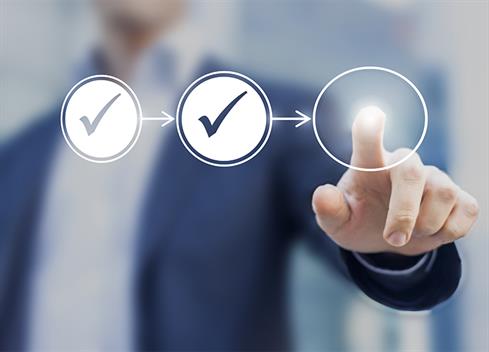 Striking the Right Balance Between Control and Flexibility
To gain the maximum benefits possible from a core/flex program, it's important to strike the right balance between control and flexibility. To do that, we suggest designing your policy with your company goals in mind, along with the level of flexibility that would best benefit the organization, your employees, and your mobility brand. For example, if more consistency would be of benefit, stakeholders may want to add more weight to the core elements of a program and offer fewer flex components. All components should be carefully chosen based on employee demographics, requirements determined by geographical destinations, etc. In cases where more flexibility is needed, more weight can be placed on flex elements. In this case, parameters should be clearly defined and shared with mobility managers and their teams, and systems should be put into place to ensure adherence to those parameters.
There are a variety of ways to incorporate flexibility into a mobility program, from the types of components that will be offered to their levels of support and delivery. Core/flex programs also provide a great deal of flexibility in the way they are both designed and administered. To learn more about how SIRVA can help your incorporate flexibility into your mobility program, please contact us, at: concierge@sirva.com.
Contributors:
Kathy Burrows, Director, Global Advisory Services
LisaMarie DeSanto, Manager, Content Marketing
For more information please see SIRVA's Blog Disclaimer.