Sirva Mortgage is the premier relocation mortgage lender and, as a part of Sirva Worldwide, we provide seamless integration for transferees interested in homebuying. Because our focus and expertise are in relocating employees, we understand the important role home financing plays in the relocation process. Utilizing our vast industry experience, we've developed a wide range of products and services designed to make it easier for your transferees to find the right loan, while efficiently connecting with all aspects of their relocations.
Sirva Home Mortgage Services
Employees are able to get the most competitive loan rates and terms available, that meet their specific financial situations, when working with Sirva Mortgage. While single-source lenders typically only offer their own products, Sirva Mortgage, through our Multi-Lender Advantage, can offer over 200 products, programs and rates from the nation's largest lenders. This unmatched one-stop shopping experience allows us to find the best home financing solution to fit each employee's needs, saving time and money – and delivering a stress-free relocation experience in the process.
Why Choose Sirva Mortgage Services?
Our professional and specialized team of mortgage consultants and advanced online technology provides a superior relocation lending experience for clients and their employees.
Sirva Mortgage is proud to have earned the highest average score from relocation managers in overall satisfaction among national competitors in the 2019 industry Trippel & Research Survey.
Flexible policy options, including Direct Bill and No Closing Cost Loan (NCCL) as part of a Fixed Fee Bundle, allow mobility partners to choose the homebuyer benefits that best meet the needs of their organizations.
Sirva Mortgage's unique service delivery model offers more convenience and flexibility to transferees by using one simple application to access more than 200 lending programs – including low down payment options.
Dedicated Mortgage Consultants that are designated Certified Relocation Professionals (CRP) provide personalized assistance, including an in-depth needs analysis, pre-approval, and mortgage consultation to help your employees make the right financial decisions.
Sirva also provides valuable step-by-step guidance to U.S. inbound international employees that don't have a credit history in the U.S. and require special consideration.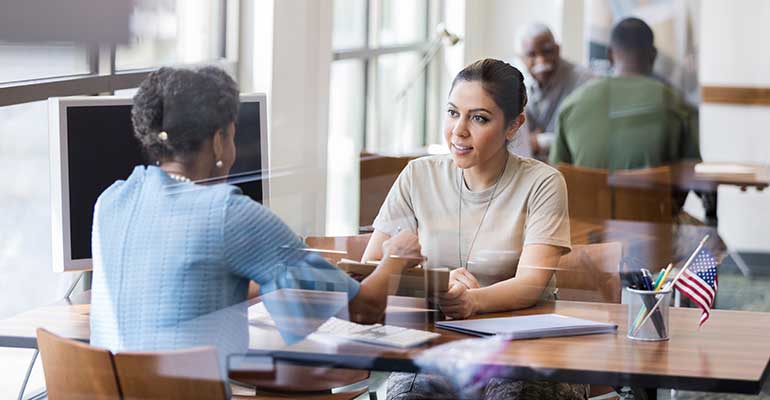 Home Mortgage Program Types Offered
As a national lender, Sirva Mortgage can offer a variety of home loan programs to fit a relocating employee's needs. Mortgage programs include:
Fixed rate loans at 10-, 15-, 20-, and 30-year terms
Jumbo loans (loan amounts greater than $726,200 at this writing)
Adjustable rate mortgages (ARMs)
VA and FHA loans
First-time homebuyer
Our simplified home mortgage process and technology create an experience your employees can trust, from pre-approval consultation to closing.
Related Services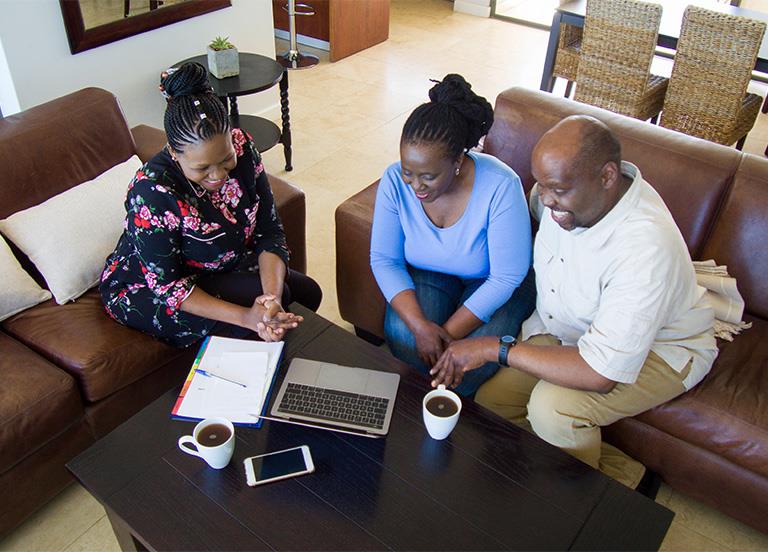 Future Home Benefits
The Sirva Future Home Benefits program prepares renters to be in the best possible position when they are ready to purchase homes. Designed to maximize the relocation experiences of non-homeowners or short-term renters looking to settle themselves in the new area before buying a new house, this program provides access to the same professionals that help homeowners through their relocations. In addition to providing homebuying tips and guides, Future Home Benefits gives renters without home purchase benefits an opportunity to earn rewards for using all or a part of the services available through Sirva.

This information is not intended to be advice or directions for a particular mortgage situation. Only a licensed loan originator or an attorney can provide consultation and information concerning a specific circumstance or mortgage loan application. This is not an offer of credit. Mortgage loan approvals are rendered base upon individual credit qualifications. You are not required to use Sirva Mortgage Services in order to receive other services from Sirva. For the Sirva Mortgage affiliated business relationships visit https://mortgage.sirva.com/about. Our Privacy Policy can be found at https://mortgage.sirva.com/about.