Additional Employee Mobility Support in Response to COVID-19
Additional Employee Mobility Support in Response to COVID-19
Published: Wednesday, April 22, 2020
COVID-19 is having a momentous impact on all areas of mobility, particularly when it comes to the additional services that should be provided to employees in its wake. In response to questions we've received on this topic, we've compiled a few considerations employers should keep in mind as they assist their employees during this worldwide pandemic.
Employees impacted by COVID-19 fall into two categories: those that have completed their relocations to a host/destination location and those whose relocations were in process at the time of the outbreak, but were not yet completed (the employee is either still in the home/origin location or is not yet settled in the host/destination location). Both groups will have many of the same needs. The response to those needs, however, will differ according to individual factors that include family circumstances, home/origin locations and host/destination locations, etc. Company stakeholders have asked SIRVA representatives to identify potential services that should be considered in light of current world events. Below, we offer a list of services that may need to be provided or enhanced in response to the virus and resulting needs for safety and compliance.
Employees Whose Relocations Have Been Completed: When considering employees who have already completed their relocations, company response will depend on both current and anticipated conditions. Services that may need to be provided include:
Travel: Additional support may include travel back to the employee's home/origin location or an interim location. Organizations will need to utilize their travel groups to support travel arrangements and reimbursements or may require support from an external provider if they don't have such a group in place. Travel expenses may also be higher than anticipated, considering limited travel options and availability. Decision makers should consider travel advisories from such sources as the Centers for Disease Control or the World Health Organization when making travel decisions.
Accommodations: Employees may need accommodations if they need to vacate current properties or are in need of temporary housing in the home/origin or interim locations.
Pet Care: Assistance may also be required to transport or board pets, often dependent on the pet policy of the accommodations that have been secured.
Cost of Living/Per Diem: Companies may need to consider reassessing cost of living/per diem payments in host, destination, or interim locations.
Household Goods:Employees may require support for full or partial shipments, depending on the need or decision to relocate to their home/origin locations or their interim locations.
Education (alternative/virtual): Employees may also be concerned about students falling behind educational curriculums or requirements, particularly students who are close to graduating, that have special needs, or that are in critical educational years. Many schools are making adjustments and allowances for their entire school populations through alternative or virtual schooling arrangements; organizations may consider supplementing these arrangements by leveraging their supply chain education partner resources and guidance.
Safety Equipment:Employees may be required or opt to purchase safety equipment to minimize the potential risks of COVID-19. Organizations will need to decide and communicate which expenses will be reimbursable vs. expenses that would be the responsibility of the employee.
Employees Whose Relocations are in Process: Depending on the circumstances, a variety of additional support may be required for employees in this category, including: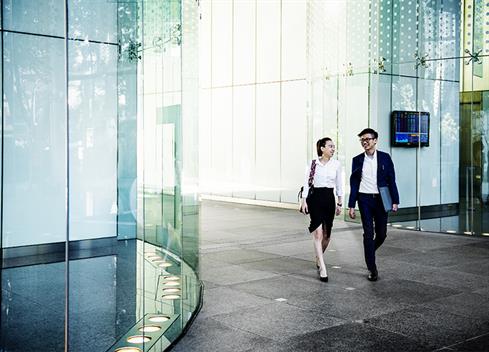 Travel: Employees may need to travel to an alternate location, away from theimpacted area they are currently residing in. As previously mentioned, travel expenses may also be higher than anticipated, considering limited travel options and availability. Company policies, advice from the Centers for Disease Control and/or the World Health Organization, and any applicable country travel advisories should be considered when addressing employee travel.
Accommodations: Temporary accommodations may be needed as employees may be unable to return to their primary residences, unable to occupy longer-term housing in their host/destination locations or are waiting for household goods to be released from customs/delivered to a new address. Organizations should also be prepared for situations in which household goods shipments were already picked up in the employee's home/origin location, but the employee was unable to relocate; such employees will need temporary accommodations, as well.
Cost of Living/Per Diem: Companies may need to consider reassessing cost of living/per diem payments in host, destination, or interim locations.
Education (alternative/virtual): Similar to employees who have completed their relocations, employees who are in various places within a relocation life cycle may also have concerns regarding their children falling out of step in terms of education. Organizations may consider supplementing any alternative or virtual education arrangements provided by students' schools, by means available through their supply chain education partner resources and guidance.
Targeting Solutions to Manage Employee Stress
Many of our clients have expressed concerns regarding how to manage the stress that their employees and families might be facing due to the impacts of COVID-19, including travel, immigration delays and complications, and safety. While it might be tempting to seek a rapid, blanket solution for all employees, locations, and situations, it's important to remember that the most effective solutions during this challenging time will be targeted ones – and the best way to determine the most effective targets is to communicate directly with employees to determine what they truly need.
For example, one of our clients with offices around the world decided to survey their employees prior to making any decisions regarding providing additional support in response to the impacts of COVID-19. In addition to confirming where each employee was geographically, they also asked whether employees felt safe in their particular locations, if they had a preference between temporarily staying in another location or returning to their home/origin locations, whether or not they needed assistance, and the type of support that would provide them with that assistance under the current circumstances. The results were tabulated and shared with business leaders, who could then plan and react quickly based on what the needs of their employees truly were. Interestingly, our client received a 50% response rate within 24 hours and found that only six employees needed help. Targeted assistance was provided to each employee within their areas of need and regular surveys have been planned to assess future needs for all employees as global conditions evolve.
It's advisable for companies to have a team and process in place to vet any requests that are made during this challenging time. Determining what's driving the request can, in turn, help to determine any steps that should be taken to address the request if deemed actionable. Once a decision has been made on whether to proceed with the request, we recommend working closely with your relocation management company (RMC)/account manager, who will leverage processes and operating suppliers that are already in place, based on their availability.
Next Steps: What happens in a post-COVID-19 world?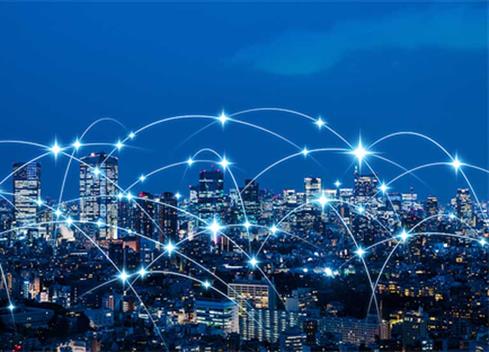 At some point in the future, as companies resume operations and mobility restrictions are alleviated, key decisions will have to be made regarding the status of their relocating employees.
For employees who were already deployed to their host/destination locations, but were relocated to interim locations during the outbreak, employees and stakeholders will need to decide if they will return individual employees and their accompanying families to their host/destination locations, split the families between home/origin and host/destination locations, or terminate the relocations and repatriate the employees and their accompanying family members. For some employees and organizations, these decisions will be made on a case-by-case basis or on factors specific to the host/destination locations in question. Once decisions are made, the need for additional support type and level can be determined – also on a case-by-case basis.
For employees who hadn't yet deployed to their host/destination locations, similar decisions will need to be made: Will the relocation proceed, terminate, or will the family be split between home and host/origin and destination locations, as each situation requires? Decisions made regarding these factors will drive any additional support that would be needed for each relocation.
Overall, it will be key for organizations to communicate and strategize with their RMC and/or vendors on how to expedite and manage the above efforts. Organizations may be eager to resume mobility activities, but impacted locations and suppliers could be slower to respond. Company stakeholders should keep the following in mind:
Strategy/Prioritization: Once a decision has been made to start moving employees from interim locations to host/destination locations it will be important to:

Set clear processes for qualifying/clearing impacted employees to travel to these locations
Assess location challenges with their RMC and/or vendors
Set a process for authorizing a return and re-engagement of any suspended services: allowances, relocation services, etc.

Delays Due to Backlog: Organizations should be prepared for potential delays as vendors themselves ramp up to normal activities; these activities may still be modified as vendors address in-process work that had been suspended along with the influx of new initiations and requests.
Exception Process Adaptation: Exception processes should be streamlined and clearly documented to ensure that stakeholders can make quick decisions. For example, when mobility restrictions are lifted, travel costs may be potentially higher and flight options may be limited. Loosening any previously required pre-booking timelines (such as a 14-day advance booking or fare amount limitation approvals) may allow for the faster deployment of individuals.
As the virus continues to impact mobility, we encourage our clients to contact their SIRVA account managers for assistance in navigating a rapidly changing landscape. For additional guidance on what companies could expect in terms of COVID-19-related impacts, we encourage company stakeholders to read our recently published guide, Mobility Program Considerations for Clients in the World of COVID-19.
For more information please see SIRVA's Blog Disclaimer.