Trust in a management team that cares about your experience — and the employees you relocate. Starting from the very top, our culture is shaped by people who understand what it takes to design and execute a successful mobility program, and who know what it means for your employees to move from their homes to entirely new places. By continuing to promote total customization, top technological advances, and a completely seamless process, our passion for improving lives is a part of every decision our management team members make.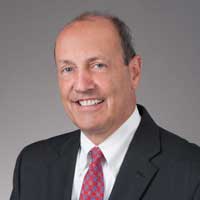 Thomas Oberdorf
Chairman and Chief Executive Officer
Thomas Oberdorf was named Chairman and Chief Executive Officer in August 2018. Prior to this position, Oberdorf served as Chief Executive Officer since October 2017 and served as Chief Financial Officer since 2011. Before his time at SIRVA, Oberdorf has held executive positions at several leading technology and business services companies. From 2008 to 2010, Oberdorf was CFO of Infogroup, a leading provider of innovative business data and marketing solutions for increasing customer acquisition and retention. From 2006 through 2008, Oberdorf was CFO of Getty Images, the world's leading creator and distributor of imagery, footage and multi-media products, as well as a provider of other forms of premium digital content. From 2002 through 2006, Oberdorf was Senior Vice President, Chief Financial Officer and Treasurer of CMGI, Inc., a supply chain management, marketing distribution and economic solutions company. From 1999 through 2001 Oberdorf was Senior Vice President and Chief Financial Officer of Bertelsmann AG's subsidiary, BeMusic Direct, a direct-to-consumer music sales company. From 1981 through 1991 Oberdorf served in various capacities at Readers Digest Association, Inc., most recently as Vice President Global Books & Home Entertainment-Finance.
Mr. Oberdorf holds a bachelor's degree in accounting from Boston College and an EMBA from the University of New Haven. He is a member of the board of directors of UFP Technologies and also serves on that company's audit committee.