MANAGING COSTS WHILE RETAINING TALENT IS CRITICAL FOR TODAY'S GLOBAL BUSINESSES
MANAGING COSTS WHILE RETAINING TALENT IS CRITICAL FOR TODAY'S GLOBAL BUSINESSES
Published: Wednesday, August 23, 2023
During 2023, we have been inundated with news of some of the world's leading technology companies laying off hundreds of their employees. It is a decision, though never easy, that companies often must make to ensure the longevity and profitability of their business.
We know that when a company has made the decision to lay off employees, there is usually an impact on the morale of staff. The entire organization may be impacted with feelings of fear, anxiety, and uncertainty. Many employees have taken to social media platforms to air their grievances, voice their unhappiness, and to perhaps rally for collective support. Unfortunately, throughout the retrenchment process, several companies were under scrutiny and direct line of fire for mishandling these layoffs, appearing to be cold, heartless, and uncaring. Apart from having to deal with plunging morale within the organization, they also contended with a potential PR nightmare. However, there are alternatives companies can consider to reducing costs and ultimately retaining talent instead of retrenching them.
Sirva has been working closely with our clients to help them manage costs and attain their business goals, while simultaneously avoiding mass layoffs, as illustrated in the following case studies.
CASE STUDIES
Case Study 1: Hewlett Packard Enterprises, HPE
Retaining top talent amidst times of change: Sirva provides advisory services to help manage HPE's employees.Background
HPE, a longstanding client of Sirva, has always been prudent in their spending and hiring practices and has been able to avoid masive layoffs amidst the current economic climate. With the added complication of geopolitical tension, HPE reached a decision in June of 2022 that it is no longer tenable to continue operations in Russia and Belarus. Most other companies who made a similar decision chose to close a location and let people go in the process. HPE chose another path, choosing to deploy their talent, and extending relocation offers to top talent where their skill set is needed in other countries. The talent skills and experiences were matched to openings in other business entities. Sirva collaborated with the mobility team, talent acquisition partners, and hiring managers to create relocation packages fit for the relocating employees and circumstances. This enabled HPE to fill job openings with existing staff while providing employees with new career opportunities and a new life and experiences with their families.
How Sirva Helped
HPE's HR and Mobility team identified over 30 individuals whose skills could be matched to jobs in other locations. Sirva partnered with HPE Talent Acquisition and Mobility to perform due diligence checks with global security and work compliance and help relocate the employees. Due to the urgency to move the employees out of their existing location, Sirva helped relocate the employees to a temporary location before the employees were moved to their final host destination. There were multiple roadblocks and challenges which HPE and Sirva worked hand in hand to resolve so that the employees could have a good experience and the business would experience minimal disruption. There were multiple layers of communication, from Mobility-led group communications to Sirva-hosted office hours and individual consultations. These actions ensured that business managers and employees received consistent and clear messaging and felt supported.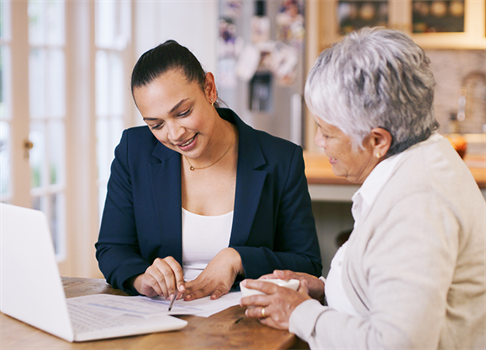 Working in challenging locations, such as Kazakhstan and Russia, can be complex due to cultural and language barriers, bureaucratic red tape, geopolitical challenges, compliance issues, and local laws. These complexities required careful planning, flexibility, and proactive measures to navigate effectively.
With a good network of vetted suppliers, Sirva quickly provided assistance with destination services, settling in support, and securing temporary accommodation even in the most remote locations. The move challenged us to work with our suppliers to go beyond just the usual scope of services, but also to act with speed and creativity within the limits. Sirva also helped with disbursement of funds to ensure that the employees had access to funds to support their relocation. HPE has always placed great emphasis on employee experience, and it was an imperative that Sirva provide a seamless relocation experience for the employees. HPE's employees also utilized Sirva's Connect+ platform for easy expense management. The Connect+ platform greatly improved the assignees' experience as they were able to track their expense processing and payment status, as well as tracking their relocation status and having secure access to important documents.
Results
By choosing to relocate employees instead of hiring new staff to fill existing roles, HPE has successfully achieved cost savings and quickly filled talent gaps. In a similar exercise four years ago, HPE had seen 100% retention of the deployed talent and many of the employees had now assumed a higher position. Deep institutional knowledge and cross-country and cultural experiences often bring invaluable benefits to the business. The retention efforts help build a good brand and create employee loyalty.
We have received great feedback from employees on their gratitude for the opportunity that HPE provided them, and the support received from both HPE and Sirva. With Sirva's support and the ability to have a consultant guide the employees throughout their relocation, they could easily navigate through the complexities of moving to not just one country, but two in a short period of time.
HPE Assignee Quotes
"Urgent evacuation from Russia, temporary staying in Kazakhstan, visa services, moving to Romania - everything was very well managed under incredibly tough circumstances. Special thanks for supporting of my cat's transportation!" – Alexandar S
"Relocation is not an easy event in a normal life, but during this turbulent time it's really unbelievable. But with your help it turned into an incredible journey. You supported us all the way through, 24x7. I really appreciate it and I'm proud to share it with everyone!" – Vitaly R
"Sharon from Sirva is very knowledgeable, professional and she really cared about our family's needs. I so much appreciate her help!" – Yulia Z
Case Study 2: Leading American Technology Company
Achieving cost savings and talent goals through alternative assignment forms.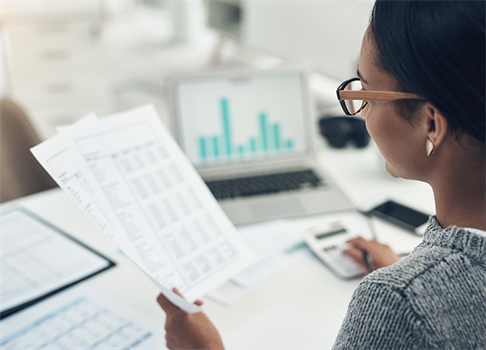 Background
A leading semiconductor chip manufacturer and longstanding client of Sirva was looking to reduce costs while simultaneously ensuring that employees were still able to travel on assignments when needed.
The client needed employees to take up regional assignments but, due to cost cutting measures, they were seeking an alternative to the traditional two-way relocation package to fulfil the requirements of the role and enable them to achieve the same outcome and meet business targets.
How Sirva Helped
After getting an understanding of the client's concerns and needs, Sirva introduced the Extended Business Travel (EBT) program and proposed different scenarios with various levels of coverage and provisions that would best fit the organization's goals and business outlook. Under the EBT program, the client can opt to choose from the various support components and coverage based on their budget. There is also great flexibility for both the company and the assignee with this program.
| | | | |
| --- | --- | --- | --- |
| | Original Relocation Package | EBT Program 1 | EBT Program 2 |
| Duration | 2 years | 1 year | 6 months |
| Number of people | EE + family + 2 kids | EE only | EE only |
| Locations | Singapore to Australia | Singapore to Australia | Singapore to Australia |
| Visa & Taxes | $15,000 | $5,400 | $3,000 |
| Destination Services | $25,000 | $10,000 | NA |
| Accommodations | $300,000 | Per diem | Per diem |
| Transport | $100,000 | Per diem | Per diem |
| Airfare | $11,600 | $5,000 | Per diem |
| Medical Coverage | $22,500 | Per diem | Per diem |
| Shipment & Storage | $75,000 | NA | NA |
| Flexible Provisions | $150,000 | Per diem | Per diem |
| Total | $699,100 | ~$150,000 | $50,000 |
*Numbers and services in the example above are just a gauge for reference.
Upon selecting the most suitable program, Sirva will then communicate the choice to the employee to ensure they understand every area and to answer any questions they have regarding the move. Under the EBT program, the employee will be given a lump sum amount and is free to utilize in the various areas needed. They may choose to stay in a hotel as opposed to renting an apartment, and they are able to select any airline carrier they desire.
Results:
This program has helped our client save up to five times the amount compared to the traditional two-way relocation package. Additionally, the employee has greater control over their accommodation and flight options, thereby improving their experience.
Sirva has worked with numerous clients from diverse industries to help design the most suitable relocation package for employees. Our customer-first attitude enables us to really understand the needs and goals of our clients, therefore, we are able to provide the best advice and market intelligence for their teams.
---
Please reach out to concierge@sirva.com if you would like to discuss more how to manage relocation costs while retaining your talent.