Asia Pacific Reach
With 150 locations throughout the region, including 36 owned locations, we have the resources to help our clients whenever and wherever they need us. Understanding that the Asia Pacific region presents a diverse set of challenges to assignees, we've invested in our in-house resources so they can deliver the most innovative, timely, and direct solutions to our clients and their employees in the areas of household goods moving, visa and immigration, house search, education consultancy, destination and departure services. Within each of these areas, we customize services to fit your needs, ensure security and compliance, and save your company on administrative resources and return on investment through time and cost-efficiency. With a 4.33 rating out of a 5-point client satisfaction score in Asia Pacific, our clients agree that we can provide an exceptional experience when it comes to your relocation and moving needs.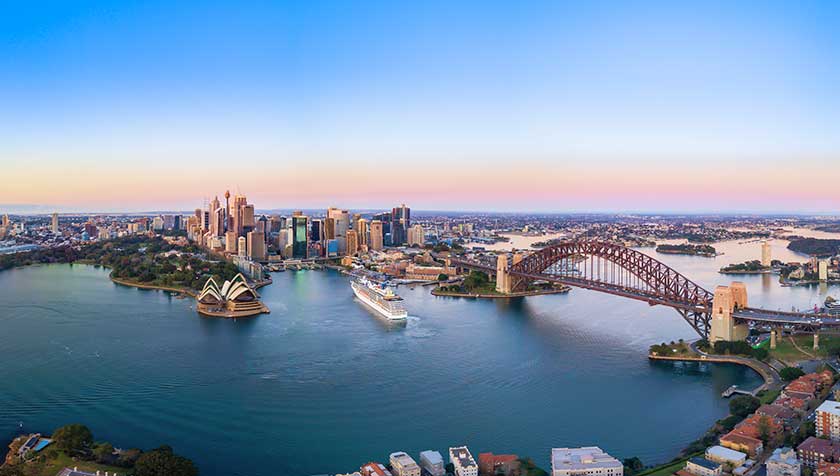 Asia Pacific Services
Through our geographic footprint and comprehensive service portfolio, we help companies navigate the complexities of this region. Our keen understanding of the areas' finest nuances and most critical needs has allowed us to develop unparalleled capabilities in three key areas: visa and immigration, household goods, and destination services such as school search and home finding. By aligning these offerings with precise timing and on-the-ground support, we help your business and your employees achieve continued success in these ever-changing markets. SIRVA delivers destination services directly, with top regional headquarters in locations such as: Australia, Hong Kong, Japan, mainland China, Malaysia, New Zealand, Singapore, and the United Arab Emirates.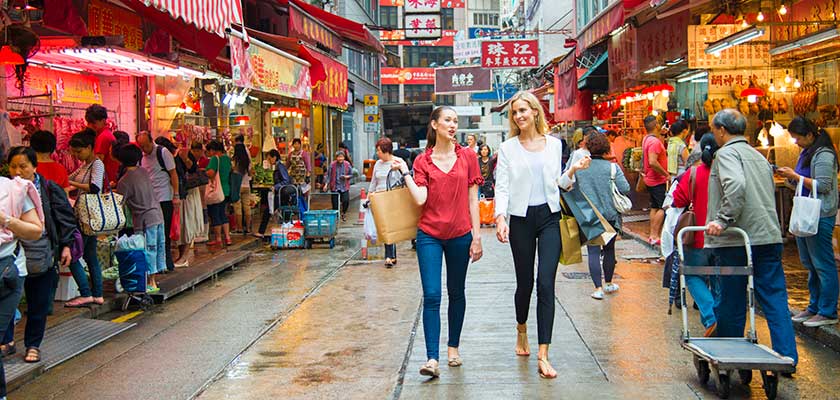 Asia Pacific Locations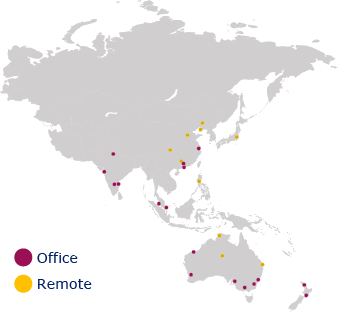 Adelaide
41-45 Davis Street
Wingfield, SA, 5013
Australia
T. +61 8 8444 7000



Alice Springs
8 Lockhart Place
Mt. Wellington
Auckland, New Zealand
T. +61 8 8955 5885



Auckland
8 Lockhart Place
Mt. Wellington
Auckland, New Zealand
T. +64 9 259 2160



Bangalore
Shed No A-3, NGEF Industrial Estate,
Graphite India Road, Mahadevapura Post
Bengaluru 560048, India
T. +1800-102-5922



Beijing
Suite A109, 10/F, Twin Towers (East)
B12 Jian Guo Men Wai Ave
Chao Yang District, Beijing, China
T. 86-10-5123 5003



Brisbane
700 Boundary Rd
Richlands QLD 4077
Australia
T. +61 7 3717 5300



Canberra
47 Sawmill Circuit
Hume ACT 2620
Australia
T. +61 2 6298 8400



Chengdu
Room 1908, Building A
Complex Mansion
No.88 Shenghe First Road
Hi-Tech Zone
Chengdu, 610016
China
T. +86 28 8512 6262



Chennai
S.F.No 265/1A Mettukuppam Road
Seemathaamman Nagar Maduravoyal
Tamilnadu
Hi-Tech Zone
Chennai 600095
India
T. +1800-102-5922


Dalian
Room 1705
ShangDing Building
Dalian
China
T. +800 988 6683



Darwin
887 Stuart Hwy
Berrimah NT 0828
Australia
T. +61 8 8932 5999



Guangzhou
Unit 916, DongShan Plaza
No 60, Xie Lie Zhong Road
YueXiu District
Guangzhou, 510095
China
T.+86 20 8730 6001

Gurgaon
802, ILD Trade Center, Sector 47
Sohna Road, Gurgaon 122001
Haryana
India
T. +1800-102-5922



Hong Kong
19/F, The Hennessy,
#256 Hennessy Road,
Wan Chai, Hong Kong



Kuala Lumpur
No. 10 Jalan 3/32A
Kawasan Industri Kepong
52000 Kuala Lumpur, Malaysia
T. +60 (3) 6252 8333



Manila
8/F. W Fifth Avenue Building
5th Street and 32nd Avenue
Bonifacio Global City
Taguig City 1634
Manila, Philippines
T. +63 2 3485-7517



Melbourne
202-228 Greens Road
Dandenong South, VIC 3175
Australia
T. +61 3 9797 1600 / 1500



Mumbai
708 ,7th Floor, Filix Tower
LBS Marg Opp Asian Paints
Bhandup(W) Mumbai- 400078
India
T. +1800-102-5922

Perth
80-92 Sheffield Road
Welshpool WA 6106
Australia
T. +61 8 9334 5555



Port Hedland
Lot 3 Trigg Street
Wedgefield, WA 6721
Australia



Shanghai
Unit 801, 268 Zhongshan Nan Road
New Resources Plaza,
Shanghai, China 200010
T. +86 21 6332 3322

Shenyang
E2-A-24-A
Wan Da Guang Chang
Shenyang
CHN 110020
T. +800 988 6683



Shenzhen
China
T. +800 988 6683



Singapore
SGX CENTRE 2, #29-02
4 Shenton Way,
Singapore 068807
Singapore
T. +65 6224 3004



Sydney
Unit 2/1 Foundation Pl
Pemulwuy NSW 2145
Australia
T. +61 2 8868 2888



Tokyo
Tsukiji Park Bldg 2F
6-17-4 Tsukiji
Chuo-ku, Tokyo 104-0045
Japan
T. +81 (3) 5575 5858



Wellington
43 Seaview Rd, Seaview, Lower Hut 5010
Wellington
New Zealand
T. +64 4 472 1134

Useful Resources