Trust in a management team that cares about your experience — and the employees you relocate. Starting from the very top, our culture is shaped by people who understand what it takes to design and execute a successful mobility program, and who know what it means for your employees to move from their homes to entirely new places. By continuing to promote total customization, top technological advances, and a completely seamless process, our passion for improving lives is a part of every decision our management team members make.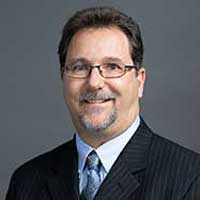 Jeffrey Margolis
Executive Vice President & General Counsel
Jeffrey H. Margolis began his career with SIRVA in 1996 as Assistant General Counsel of a relocation management company in Cleveland, Ohio that was acquired by SIRVA in 2002 and formed the basis of SIRVA Relocation. He has held several leadership roles on the legal team and became General Counsel in 2013. He is responsible for all legal and compliance matters for the company and manages it's legal team. Margolis' philosophy for the legal team is to work closely with the operations and account management teams at SIRVA to achieve effective and compliant results by helping clients understand the issues and challenges they face—and thus achieve optimal solutions.

Margolis continues to engage in industry activities, including participation as Vice-Chairperson of the Worldwide ERC® Regulatory and Compliance Forum. Prior to joining SIRVA in 1996, he served as a law clerk in the Cuyahoga County Court of Common Pleas, and then served for almost eight years as an Assistant Prosecuting Attorney for the Cuyahoga County Prosecutor in Cleveland, Ohio. Margolis has also worked in private practice, focusing on real estate. He received his bachelor's degree in economics from the University of Michigan in Ann Arbor Michigan and his Juris Doctorate degree from the Case Western Reserve University School of Law in Cleveland, Ohio.