Trust in a management team that cares about your experience — and the employees you relocate. Starting from the very top, our culture is shaped by people who understand what it takes to design and execute a successful mobility program, and who know what it means for your employees to move from their homes to entirely new places. By continuing to promote total customization, top technological advances, and a completely seamless process, our passion for improving lives is a part of every decision our management team members make.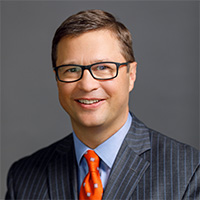 Andrew P. Coolidge
President & COO, Americas
Drew Coolidge joined SIRVA in 2004 as a Six Sigma Master Black Belt and was shortly promoted to Vice President of Quality for Moving Services. In 2005 he became the Global Quality Leader for Moving Services, focusing on our global moving business quality. In 2006 Coolidge relocated to the Czech Republic as Vice President of EMEA Operations. He founded our EMEA Operational Center by consolidating several Western European Offices into a single entity located in Prague. He then was promoted to Vice President of Global Operations in 2007, returning to our US Headquarters in Oakbrook Terrace, IL . Later that year he was promoted to Vice President and General Manager of our International Moving Business. In August 2009, Coolidge was promoted to Executive Vice President, Moving Services Operations and relocated to Fort Wayne, Indiana. In 2017, he was promoted to President of International Moving and Chief Supply Chain & Operational Excellence Officer. In 2018, he and his family moved to London to serve as President of SIRVA Europe. In April 2019, he was named President and Chief Operations Officer for the Americas (including Canada, the USA, and Brazil).

Prior to joining SIRVA, Coolidge spent 11 years with Sears Roebuck & Company, mostly with The Great Indoors retail chain. His roles within Sears included Sales Manager, Inventory Buyer, Marketing Manager, Merchandise Buyer, and Operations Manager. Drew received his Bachelor of Arts from DePauw University in Greencastle, IN.