Take back control of your mobility program with a powerful and personalized digital assistant that offers real-time monitoring, task notifications, customized reports and analytics for each relocating employee and policy type.
Flexibility and Control at Your Fingertips
The latest in Sirva's suite of digital tools, Connect+ HR is specifically designed to help mobility teams view, understand and manage their employee relocations program in real-time. You'll gain visibility to monitor status and ensure success, easy reporting to measure performance and deliver insights, and flexibility to implement a variety of tiers and packages across your organization's relocation program.

Personalized HR Portal Features
From lump sum, to core flex, to full policy relocation packages, our technology matches the way you work. With customizable features designed to help you achieve more, Connect+ HR Portal puts you in the driver's seat to determine what's most important with powerful, flexible features.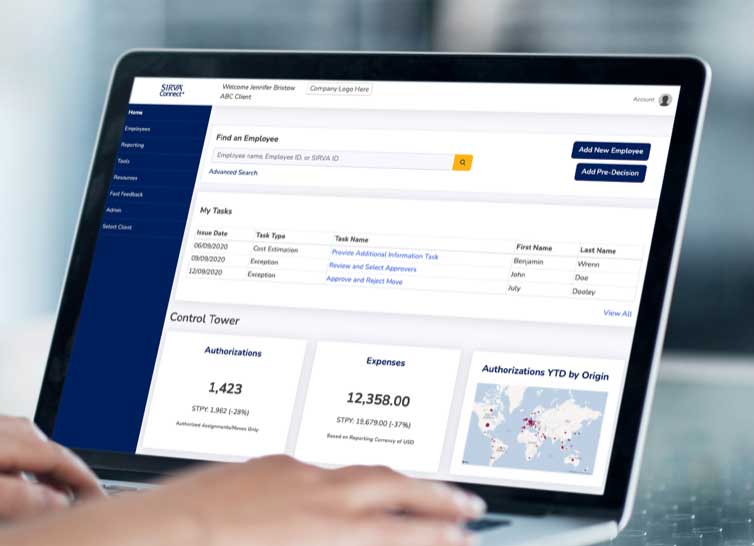 Homepage Dashboard
Actionable tasks and embedded analytics provide a macro-level view of your entire mobility program with customizable widgets to give the visibility and insights you need to feel in control.

Employee Snapshot Dashboard
Stay updated at every step of an individual employee's relocation and receive built-in "My Task" alerts telling you what actions need to be completed next in the transferee's relocation.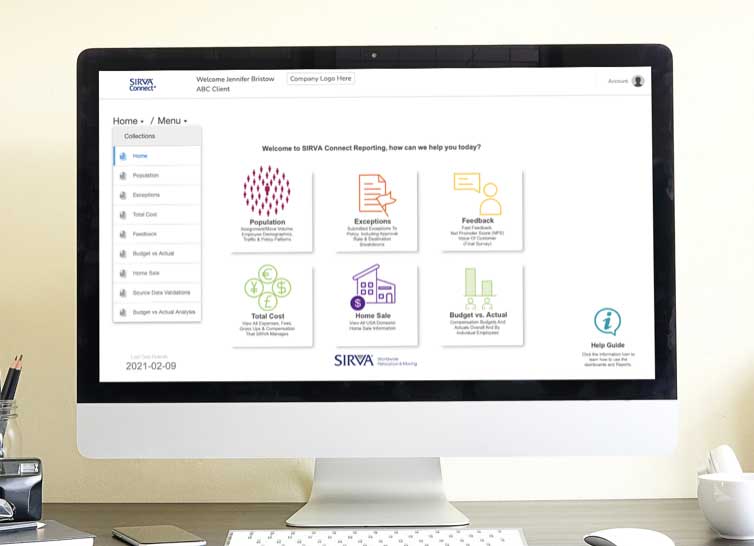 Customized Reporting and Analytics
Easily pull insightful reports with natural language processing of large data sets from multiple sources for a real-time and historical look at the performance of your mobility program.

Employee Activity Newsfeed
Track each employee's specific authorizations and stay updated on their progress throughout their relocation with a live, easy-to-access newsfeed.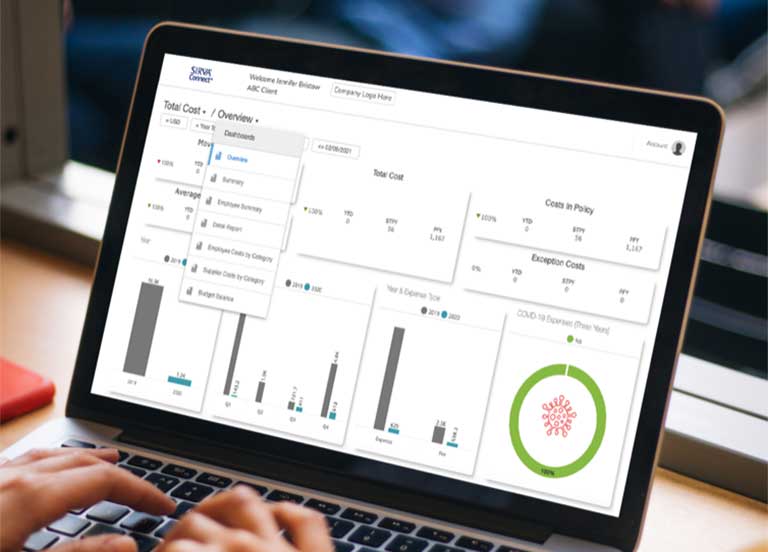 Expense Management
Customize employee relocation expense reports with real-time updates and categorize reports by total expenses, year-to-date, specific policy type and time durations.

Flexible Policies
Tailor your lump sum, core flex or full policy benefits packages to the desired experience and specific needs of each employee's relocation.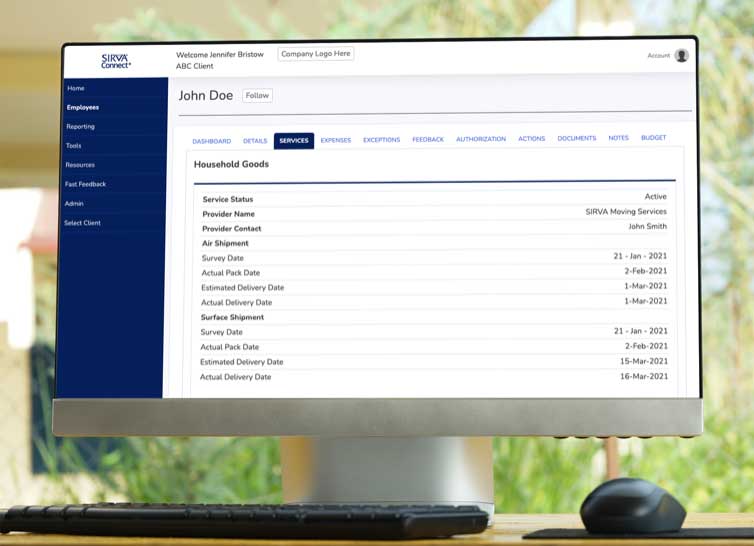 A MORE POWERFUL MOBILITY PROGRAM
Centralized Mobility Management
We worked with our clients to create the most complete solution available. From pre-authorization, initiation, pre-departure, on assignment and reparation, Connect+ HR Portal centralizes all phases of the individual employee's relocation policies.

Unmatched Flexibility
Implement the policies you have, not what your technology partner demands. With HR Portal, you can finally have your program accurately reflected and supported by your technology.

Customized Reports
Create reports, graphs, and dynamic dashboards with natural language search queries or the help of an assigned business analyst and get real-time program information pulled directly from our data warehouse.

Global Relocation Cost Estimator
Across town or around the world, employee relocations can vary in cost and logistics — plan for relocation costs with our global relocation cost estimator.
Extended Business Traveler
Who is the Extended Business Traveler?
Extended business travelers are employees who travel to domestic and/or international locations frequently and sometimes for extended periods. This includes cross-border commuters who commute between cities often and employees who frequently travel on trips that result in unexpected expenses.
Understanding Extended Business Traveler Risks.
Extended business travel assignments leave many companies scrambling to understand compliance issues to avoid legal consequences for both the company and employee.

Potential Company Risks:
Negative media coverage
Additional company taxation
Loss of opportunity for revenue for future business relations
Loss of investment in the business trip
Legal action

Potential Employee Risks:
Denial of entry into the country
Penalties and/or fines
Mental and/or physical harm
Imprisonment

Six Important Ways to Evaluate Your EBT Program
Is your Extended Business Traveler (EBT) program working as a strategic tool for your organization? Are you prepared to avoid any potential compliance issues that may impact your organizations and assignees?

Read our article "Key Considerations for Extended Business Traveler Programs" to learn more.
Contact us
today to customize your extended business traveler program to ensure your employees and company are protected during travel.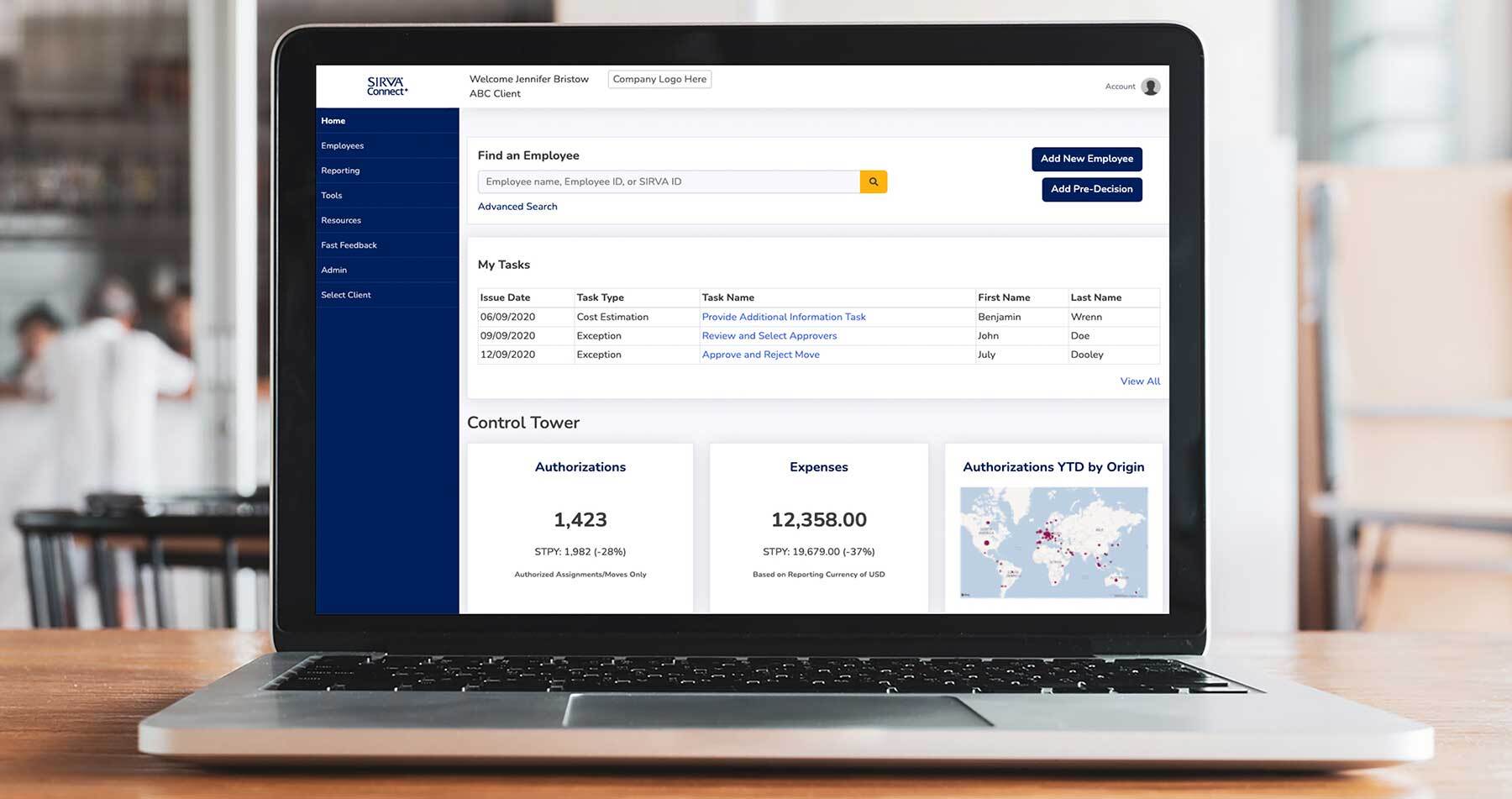 Demo the HR Portal Today
Experience the most flexible and supportive technology solution for HR and mobility managers, and take back control of your relocation program.
Interested in learning more about SIRVA's Connect+ HR Portal?