Trust in a management team that cares about your experience — and the employees you relocate. Starting from the very top, our culture is shaped by people who understand what it takes to design and execute a successful mobility program, and who know what it means for your employees to move from their homes to entirely new places. By continuing to promote total customization, top technological advances, and a completely seamless process, our passion for improving lives is a part of every decision our management team members make.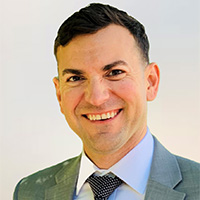 Tim Winstead
VP, Business Process Improvement
Tim is a solution-minded leader with 15 years of experience driving continuous improvement to create a value for customers and internal stakeholders. Tim is a subject matter expert (SME) in operational excellence and overall customer experience.
Tim comes to SIRVA from The Walt Disney Company, where he spent eight years leading a team of 30 Industrial Engineers (IE) to proactively identify strategies and improvement opportunities related to operational performance, commercial strategy, new product development, labor efficiency, demand planning and guest experience. His overall accountability was to the Walt Disney executives to provide objective analytical business decision making and support. Tim was selected by executive leadership for a temporary international assignment in 2014 to lead the IE team at Hong Kong Disneyland. He established a culture of accountability, teamwork, and professional development for the IE team.
Prior to Disney, Tim held multiple positions at Lockheed Martin Corporation over a seven-year period, where he led teams of engineers, assemblers and production planners using IE and Black Belt expertise to achieve monthly metrics measuring cost, quality and schedule.
Tim holds a Master of Science (MS) in Global Supply Chain Management and a Master of Business Administration (MBA) from Indiana University, Kelly School of Business. He also holds a Master of Science (MS) in Industrial Engineering and a Bachelor of Science (BS) in Industrial Engineering from North Carolina State University. Tim has completed Lean/Six Sigma Black Belt Certification.