Trust in a management team that cares about your experience — and the employees you relocate. Starting from the very top, our culture is shaped by people who understand what it takes to design and execute a successful mobility program, and who know what it means for your employees to move from their homes to entirely new places. By continuing to promote total customization, top technological advances, and a completely seamless process, our passion for improving lives is a part of every decision our management team members make.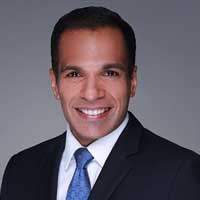 Jacob George
President & COO, Europe, Asia Pacific and Middle East
Jacob George is responsible for investing and growing operations in Europe, Asia and the Middle East, by focusing on sound strategies for increasing market share, winning customers, entering new markets, commercializing new services, and continuing to be innovative in regards to how we serve our customers.

George has over 20 years of experience in the relocation business, with extensive knowledge in sales, marketing, growth in geographies and product areas, client engagement and operations. Prior to joining SIRVA in 2010, he was with Primacy as President of Asia for 3 years and was responsible for building one of the strongest and most successful relocation businesses in Asia. Under his leadership, Primacy expanded significantly in destination services through acquisitions and organic growth. He also helped Primacy expand geographically through gaining market share, opening new offices and winning new customers. Prior to joining Primacy, his career included working for Prudential as the Vice President of Asia for 11 years. George holds a master's degree in business administration from the University of Dallas. He is also a member of the Employee Relocation Council and has earned his Certified Relocation Professional (CRP) designation.